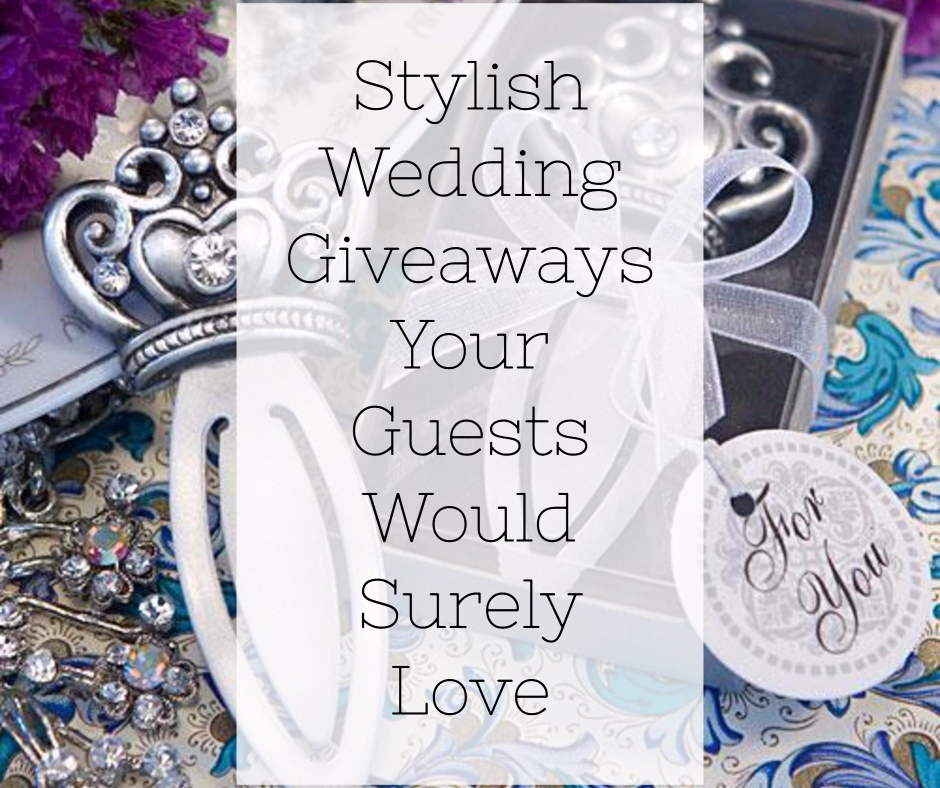 Stylish wedding giveaways are one of the highlights in every wedding occasion because guests always anticipate receiving them for their memorabilia collection. There are a lot of wedding favor supplies from BridalShowerCo that you can have as wedding giveaways to everyone present on your special day.
Wedding Giveaways You Shouldn't Miss
Choosing the perfect wedding favor for your themed wedding neither has to be a daunting task nor an extravagant one. You can find some of the finest wedding favors at the Bridal Shower store as well some of the most fully customizable wedding favors at WeddingFavy.com. They both offer many wedding favor pieces such as personalized notebooks, jars, lollipops, and chocolates that you can give to your guests. Not only are these items customizable; they are also sold at very affordable prices.
Credit: Bridal Shower Co
Beach Wedding Favors
If you plan to have a beach wedding, there are several wedding favor pieces you can choose from Wedding Favy Store. They have sunglasses for spring and summer beach weddings, bamboozling heart towel cakes, flip-flop luggage tags adorned with flowers, and a lot more.
Credit: Wedding Favy
DIY Wedding Favors
For brides who love being hands-on in their wedding preparations, DIY favors are just the ideal choice. What is good about DIY favors is that they are versatile and can be used at any time. You may even add a personalized message to express your gratitude to your guests.
Credit: Wedding Favy
Other Stylish Wedding Giveaways
Wedding favors come in various forms and designs depending on your wedding theme, preferences, and budget. Below are other wedding favor ideas you might wish to consider giving to your family and friends.
Coach Design Candle Favors
Dubble Bubble Gumball Machine Favors - Black and White